My Gear
Hi, I'm Pierre, a VDOT02 certified coach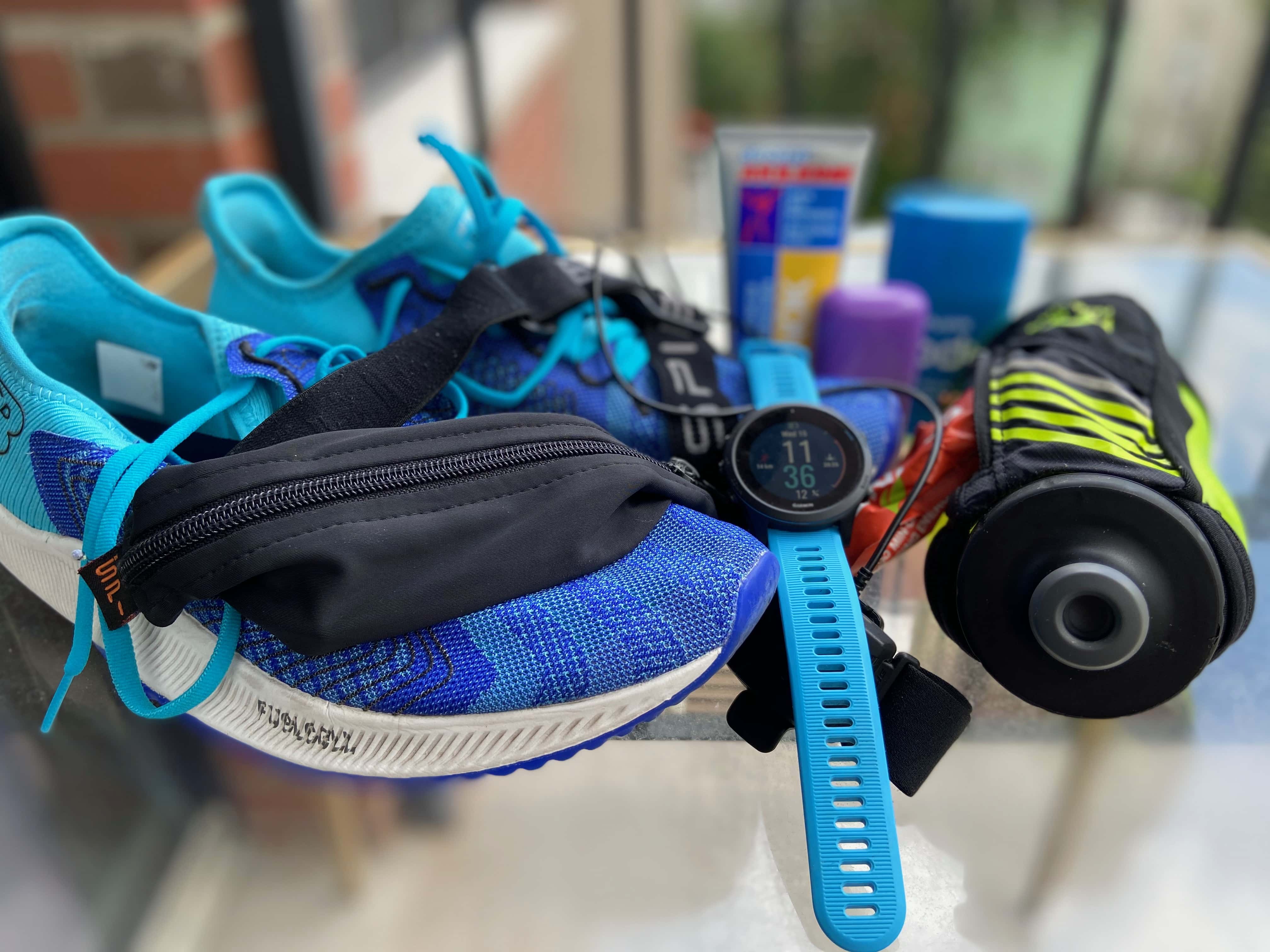 This is page is inspired — stolen? — from dcrainmaker.com.
There's a lot on this page, I'm quite obsessive when it comes to running. Please please please do not see this list as some form of "If you don't buy all this shit you're not serious". I'm sharing this to inform others about what I like and use, and hopefully help them make meaningful purchases for them.
So, here is a list of gear I currently use:
Shoes
New Balance FuelCell Propel – Read the review
My default pair of running shoes, for easy runs.
Nike Zoom Fly Flyknit – Read the review
I don't know how many more miles I'll get with this pair (a little bit over 500 miles as of this writing), but these are my go-to shoes for long runs or faster workouts.
New Balance FuelCell Rebel – Review coming soon
Not sure where those fit in my rotation, not really good for easy runs, not really good for faster workouts, definitely not for long runs.
Nike Zoom Fly 3 – Read the review
An alternative to the Flyknit version, only using those for long runs.
Nike Pegasus Turbo 2 – Review coming soon
A good option for faster days
Nike Vaporfly 4% Flyknit – Review coming soon
My fallback for races I don't care that much about – They seem to be out of stock almost everywhere
Nike ZoomX Vaporfly Next% – Review coming soon
For the races I actually train for, like the 2019 NYC Marathon – They also seem to be out of stock
Nike Zoom Streak LT 4 – Review coming soon
Good for track workouts, they're very flat so you have no stability issues.
Nike Free RN 5.0 – Review coming soon
Only for quick runs, less than 30 minutes.
Nike Zoom Pegasus 35 Shield – Review coming soon For when it rains, it's definitely not water-proof, but it's still way better than any other pairs I've tried. Also great for snow.
Shorts
Path Projects GRAVES PX 7" – Review coming soon
My go-to shorts, I have two pairs and use them all the time, the pockets are awesome, they all have zippers, and the back pocket fits my large-ish phone, with a case, no need for a SPIbelt. They are not 2-in-1, you need to buy a base liner
Nike Dri-FIT Flex Stride 7" 2-in-1 – Review coming soon
Love the 2-in-1, really comfy and the compression feels great on the thighs. The only issue is that the pockets don't have zippers, so you need a SPIBelt to throw your phone in.
New Balance Impact Run 5 Inch Short – Review coming soon
No pockets, you'll need a SPIBelt, but these are great and really breathable. Enjoyed them a lot when running on an indoor track, where the Nike Dri-FIT felt too warm.
Shirts
I mostly use the shirts I get from races — mainly NYRR — and don't care that much about it, they're ok quality and that's fine by me. I never run with cotton shirts. NYRR tends to give long sleeve shirts in the winter, so I use those on cooler days.
Tank Tops
Absolutely necessary when running in the summer in NYC, I've never really had a bad tank top, I like the New Balance ones, but I think they're all good. Tracksmith seems to have good ones, but they're expensive!
Other apparel
Warm weather
Medium Weather
Cold Weather
The key to running in cold weather is to avoid cotton at all costs, it gets soaked with sweat, something you want to avoid, and to add layers. I tend to stack shirts, I have a few large ones that I throw above the regular size ones. I can go up to 4 or 5 layers when it gets really cold here in NYC. For the outer layers, I have this hoodie from Asics and a jacket like this one on top.
Accessories
The rest
Not gear per se, but still related to what I bring with me on my runs